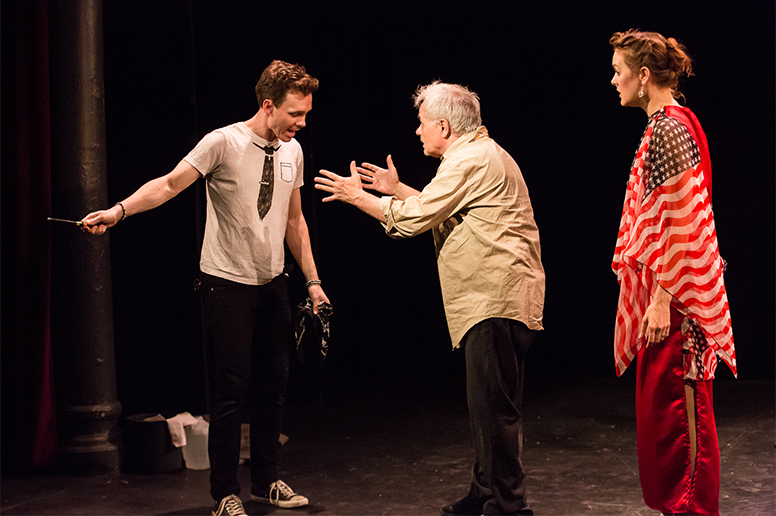 Occasionally Nothing
Full-Length Comedy | 2M | 1F
Synopsis: The near future. The world is nearing its end. In a bizarre bomb shelter, Harry, Clay, and Luella, British expats, cope by taunting each other with warped games of verbal wordplays, and by blurring each other's realities while losing touch with their own. A bleak glimpse at life in the wake of a dystopic presidency, where wars abound, words have lost their meaning, and people have lost their way. How did the world get there?
Planet Connections Theatre Festivity 2017
Teatro LATEA, NY NY
Director: Ivette Dumeng
Cast: Sean Hogan, David Triacca, Maiken Wiese
Lighting design: Gilbert Pearto; Costume design: Janet Mervin; Sound design: Andy Evan Cohen; Stage Manager: Charles C. Casano. Photos by Al Foote III www.AlFoote3Photography.com.
Winner: Outstanding Supporting Actress, Maiken Wiese
Nominations: Outstanding Adaptation/Revival; Outstanding Supporting Actor, David Triacca
Production Photos