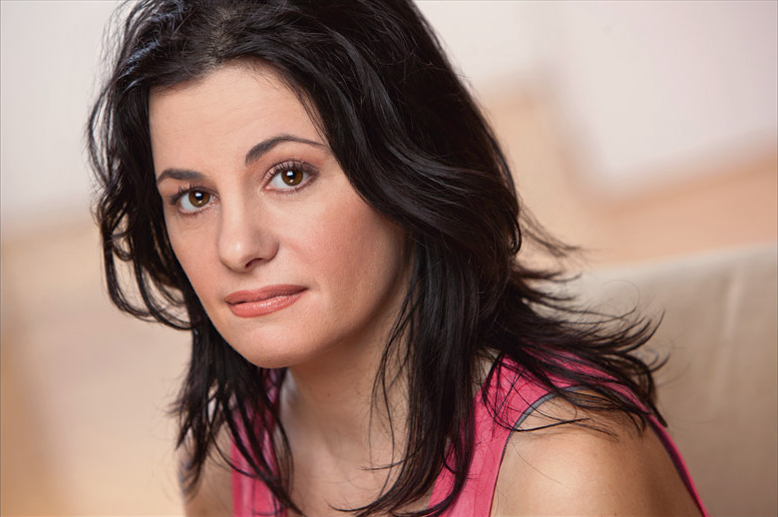 Photo Credit: Rod Goodman 2014
About Natalie Menna
Natalie Menna is an award-winning playwright and actress living in downtown Brooklyn. A native New Yorker, her play Committed was performed as a workshop in September 2017 at the 14th Street Y to excellent reviews and will premiere at Theater for the New City in March 2021, where it will be produced and presented by Crystal Field, artistic director, and directed by Austin Pendleton. Her play Zen A.M. was performed on TNC's Cino stage the month of June 2019 to great reviews; her Occasionally Nothing was performed at TNC's Dream Up Festival in August/September 2018 and will return to the Cino in June 2021. Crystal Field proclaimed, "it reminds me of Pinter and Beckett; gives you a lot to think about". Her tryptic (Hiroshi - Me, Me, Me; Pause; and Montana) ran at the Gene Frankel Theatre November/December 2018. She performed lead roles with TNC's resident theatre company, the Strindberg Rep, as Tekla in Creditors (2018), as Laura in The Father (2019), and as Elise in The Pelican (2020).
She was nominated for Outstanding Overall Production of a Revival/Adaptation/Sequel for her full-length play Occasionally Nothing in PCTF 2017. Resident playwright at Strindberg Rep, she adapted Journey in Light and Shadow by Stig Dalager in February 2017 at the Gene Frankel Theatre. Natalie was awarded Outstanding Playwriting of a One-Act and Outstanding Overall Production of a One-Act for her play Occasionally Nothing in PCTF 2016. Committed received Outstanding Overall Production of a Reading and Best Actor at PCTF 2015. Her solo show Roberta! was featured in United Solo Theatre Festival, Theatre Row, in November 2014 and for an Encore Presentation in September 2016.
Select previous awards include the Nettie Award for Best Solo Show for her play I-POD in the Network One-Act Festival, and Best Actress for I-POD in MITF. Hiroshi - Me, Me, Me was a finalist in both the Strawberry Festival and The Network One-Act Festival, with two nominations for Best Actress and Winner for Best Supporting Actress. Roberta, I-POD, and Zen A.M. were published by indietheaternow.com. Attended playwriting workshops with Nicky Silver at the Vineyard Theatre; Casey Childs, Andrew Leynse and David Caudle at Primary Stages.
A club kid at heart.